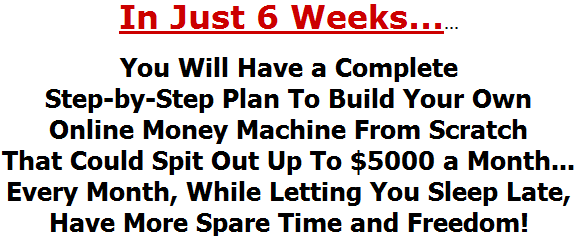 Limited Time Special Offer... Grab Your Copy
of "The Round Table"
BEFORE at 12:00
and get DISCOUNTS!



Date:

From: Marlon Sanders

Dear Potential Round Table Member:

Hello,

Marlon here.

If you're wanting to start, build, grow or expand a business, concept, product or idea online, this will be the single most important letter you read all year. This letter is absolutely for you if you're a person who:

* Is feeling tired, exhausted and completely overwhelmed trying to get your online business going, or trying to grow your existing business?

* Has ever wished you could easily create and sell information products, such as books, ebooks, audio CDs, and DVDs -- just like the "guru's" do -- without all the overwhelm, confusion, trial and error?

* Wants to do business at your own leisure, from the comfort of your own home?

* Wants access to proven Evergreen marketing secrets, tips, tricks and strategies that are guaranteed to get your business on the right track?

* Wishes they had answers to all those tricky, difficult and aggravating questions that seem to keep you from making any real progress?

I know back when I first started in this business, I'd have made amazing progress in a very short time if I had access to the information that I'm going to reveal to you during the 6 weeks of Round Table coaching.
Jonathan Mizel
Maui, Hawaii

"I've known you now for over 10 years and what I see is a compilation of all the knowledge and information wrapped up into one amazing marketing system."

I mean, you've covered everything here, setting up your business, targeting your market, processing sales...

You've just done a phenomenal job and want to thank you very much.
"You're crazy if you don't get this program right away!"


Six critical steps. Take a look at this. Seriously consider it... Take your mouse and click and order this right away.

Alex Mandossian
San Francisco, CA
"Congratulations Marlon. A fantastic piece of work!"

Thanks for once again raising the bar on high-quality products.

You're the man! -- Jason Mangrum
You See… My Story Is Different.
One time I had to pay for deodorant with all pennies. I had a car that smoked like a bomb. Yet, I scraped together every dime and nickel I had to buy books and courses that would give me the secrets of selling. I was determined yet disappointed by some of the things I'd tried that were real stinkers.

Like my first info product How To Avoid TV Repair Ripoff. I made the classic mistake in selecting that product that many newbies make. Can you spot why it was a total zero?

Let me tell you. I sucked at selling. I put 30,000 miles on my car in 6 months and couldn't even sell ONE life insurance policy. I wasn't a born natural at writing. My sales letters sucked because I had to find out everything via trial and error.

I remember my eyes glazing over when Anita Williams told me she'd bought a "domain name" and I never dreamed I'd ever be smart enough to own even one of 'em. Fortunately, later Anita and Lew became my mentors.

And with their help and assistance, and with the help of investing $5,000 in my own personal marketing education, I had a massive BREAKTHROUGH.

I call it the "BASIC FORMULA." This is NOT "The Amazing Formula" I'm most famous for. You see, I've had years since I penned Amazing Formula to experiment, analyize and ponder.

I've now isolated an even more powerful thing .... I call it Basic Formula. Once I unlocked my own PERSONAL Basic Formula, the sales started rolling in every day in huge waves.

Here are gross sales of the months I had back then, beginning in March of 99.

$23,254.99
$47,093.18
$49,949.95
$42,288.42
$45,161.60
$32,670.86
$19,646.07
$23,923.07
$23,373.40
$25,900.62

Not too shabby when most people at the time were still trying to figure out what a domain name was. Or, you can go back to 1996. I'm looking at my 7-18 bank statement with deposits of $18,994.35. Or 12-17-1996 deposits of $12,866.38. And so forth.

Those figures aren't typical. Typical is zero. They aren't average. They ARE MY own personal figures and what I've sold (not netted). Net is lower than gross.

Now, back then, part of my income was also from speaking and writing. But the point is, I've been making real money on the Internet for longer than most. Every month, 20, 30, 40, 50 g's...those things are just routine. I've done them dozens if not hundreds of times BECAUSE I've isolated a Basic Formula that I just repeat over and over and over again.

And I've been doing numbers like those, or better, ever since. And most of those years, I did it from my home office with only a few virtual staff.

I have a long history of numbers like those or better, year after year, with at least 19 breakthrough products, if not many more.

Using the "Basic Formula" in cycles of repetitions, I've cranked out winner after winner for years. It's one thing to be a Johnny one-hit wonder. And quite another to do it year after year. Most people would be ecstatic to have just one or two of those products on their resume.

My competitors try to criticize me by saying, "Yeah, that was back then but what has he done lately? Well, how about my whole entire freaking Dashboard line? It's not some big "product launch" that's super expensive and pays out giant commissions so everybody and their dog promotes it.

No, the products are just some of the best in the field that actually HELP people without taking their life's savings. How about THAT for a recent accomplishment? In case you're unfamiliar with me, let me toot my own horn about a few things just so you know I'm not some numbskull who put up a web page yesterday.

I've innovated a number of techniques that are now commonplace including the 12-step formula for writing sales letters, 2-page web site model, structure of modern download pages, and the list goes on and on. Suffice it to say, I was a major contributor to what is just accepted practice in today's Internet marketing. The seminars I spoke at in Boulder, Colorado with Jonathan Mizel and Declan Dunn hold a special place in Internet marketing lore. And I spoke at the first four Carl Galletti events as well as Yanik Silver's amazing birthday blowout.

In addition, I've spoken at over 120 seminars around the world, including Australia, Bermuda, Kauai, London and Birmingham in the UK, and all over the U.S. -- including Seattle, San Francisco, Las Angeles, St. Louis, Chicago, Nashville, Philadelphia, San Diego, Houston, Dallas, Sacramento, New York, and Cincinnati.

Here are a few photos from some of the places I've done seminars at.
The great thing about Internet business
is that it gives you the freedom
to work anywhere, anyplace, anytime!
With the help of Paul Myers and a long list of contributors, I played a crucial role in rallying the troops to speak out to the FTC about proposed legislation concerning the Can Spam law as it influenced affiliate marketing.
Most recently, I was a featured at the Next Internet Millionaire seminar produced by Joel Comm. I've had the honor and pleasure of speaking at Big Seminar not once but twice and most recently spoke at Frank Garon's event in London.
I say these things NOT to impress you but to impress upon you I have a track record of knowing what I'm talking about and I didn't just fall off the log yesterday.
Most days, I sleep late any day I want. And when I wake up, I don't have to do ANY work that day unless I want to.
Basically my business is as "hands free" as a business can get.
Yet, as you well know if you're anything but a newbie, my business is renowned around the world and one of the most respected on the Internet. For example, I'm KNOWN for being vocally "anti-income-claims" in a market where they're a daily occurrence. I've always sold the virtues of "learning marketing and business" vs. "1 million dollars in a box" business opportunity. Get-rich-quick and get rich without work appeals make my hair stand on end.
Now, there ARE those who make more than I do. But how much do you really need? And they "work" hard. Some incredibly hard. I don't. They take big financial risks. I'm about as risk averse as it gets.
Let me put it this way: You know that book The Four Hour Workweek? It's a great book. But when I read it I thought, "Shoot, if I follow this plan, I gotta INCREASE my hours by three a week!"
I'm on the 1 hour workweek, more or less.
My business is what I call EVERGREEN. I don't run this business via fly-by-night, hit-and-run methods that are here today and gone tomorrow. Some will tell you there's no such thing as Evergreen, blah, blah, blah. Well, then how do you explain ME! 'Cause here I am. Here I've been. Here I stay.
I run the whole entire business off of 3 key personnel positions or FUNCTIONS. If you know those 3 functions like the back of your hand, I mean have them down COLD, that's all you need. You can do all these 3 functions yourself. But why? I started for many years with a talented person in Canada. She did two of 'em, I did one of 'em. Then, I moved to a small office here in San Antonio, and hired 1 person, then 2 to help out.
At the time of writing this I've gone back to a virtual office setting. Quite simply, the reason is that it's more suited to the type of "Internet Lifestyle" that I want to live.
If any of the above sounds interesting or intriguing to you, then read on because you're going to be given the opportunity to join me and a small group of like minded individuals at the Round Table.
Everyone else who offers an office "field trip" pretty much has 50, 100 or 200 people there.
What I'm offering is simply you, me and a few others sitting around a table. You can ask your questions. Even the ones you feel are "silly". There's no comparison between this and a seminar with a line up of speakers.
What if you could look over my shoulder in my virtual office and see how I get my traffic, what I think about, how I convert traffic to sales, what I do with my affiliate program. And what if you could SEE it in person so you know it's what I actually do and not just something in an ebook?
Lee McIntyre
United Kingdom

"...I wanted to say thank you for your excellent content and for the help with my business."

I distinctly remember when I first discovered the power of the 'list'.

It was a year ago and I had just 600 subscribers and I promoted a product for a big UK marketer.

I was expecting one sale, or maybe two, and if I got three I would have popped!

This was my first ever promotion and I was shocked to discover dozens of sales...

Right there and then my life changed... and within 4 weeks I'd quit my day job as a teacher.
Trapper Sherwood
La Vergne, TN

"I GET IT! Oh boy do I get it! The evergreen system is already helping me bring traffic with a brand new blog!"

This night time cash plan helped me with a new idea for a workbook for another idea I have.

Plus you have given me places to submit my articles to, advertising sites, etc.. man oh man you deliver!
Here Are The Benefits
of Fully Implementing My System
Benefit One: Sleep late any day you want
You know, a lot of days I don't feel like waking up early, so I sleep in. No big deal. I'll show you the secret of sleeping in every day without worries.
Benefit Two: You don't work unless you want to
The more you fully and completely implement my system, the LESS you have to do. Your FIRST goal should be 10-20 hours of work per week, tailoring that down as you build it.
Benefit Three: You only need 2-5 virtual assistants or team members.
There are people in this business who advocate models surrounding teams of 10-20 people and more. That's fine if your goal is to do millions per year. Nothing wrong with that. But on my system, you need 3 bases covered. You don't need an army. I've been lucky to have others along the way. But your business will NOT be dependent on any one person when you follow my model. People come and go. That is part of life. The average employee stays with a business 2 years. You've gotta know that upfront and know how to plan for it and deal with it. Of course, talented people make your life tons easier. So part of my system is FINDING talented people.
Benefit Four: You CAN scale as large as you want to grow.
My system is scalable. You can use my STRUCTURE to scale up. The whole key is in my structure. No one I've seen in this industry has ever talked about or discussed this structure. It scales up to 100 million and beyond. But really, how much money do you need?
Benefit Five: The system is EVERGREEN.
This is a system that is "BUILT TO LAST." If you've read the book, you know what I'm talking about. This is all about surviving, thriving and growing as much as you wanna grow. One the things you'll hear is, "Oh, that's easy for YOU because of your name, or who you are or whatever. Well, building a reputation IS part of the system. So I guess you can say what I've done has worked. But more than that, I'll show you why if you run my 3-fold personnel functions you too can have a reputation, quality image, perceived value and so forth.

I see people who claim to also have my lifestyle and, quite frankly, who do numbers larger than I do. But are they EverGreen? That's my question. Will anyone know who they are 7 years from now? Time will tell on that one. What I KNOW and can prove is my approach, system and model IS EverGreen and stands the test of time.
Benefit Six: Grow as much as you want, or auto-pilot as much as you want.
My choice is semi-auto-pilot. You have virtual assistants and/or employees who do the vast majority of the work. So you can focus on the few things you do well that actually bring in the bucks. Also, I'll show you how to take my system and structure and ramp it up big-time.
Benefit Seven: Your lifestyle will put the weirdest expression on people's faces and make 'em look at you with envy, awe or astonishment.
So one day I'm sitting outside of Quiznos where I used to drink ice tea before the built the Starbucks close to me. This retired man would go in there every day to order food and he'd see me sitting there. One day he literally stopped dead in his tracks, stared at me and said, "Are you rich?" 'Cause he always saw me there readin' and drinkin' tea, not workin'.

The people at my local Starbucks all ask me what it is I do for a living. 'Cause I go there almost daily with a pile of books, hang out and drink cappuccinos. That, by the way, is not a necessity. It's what I ENJOY doing. I love reading. My friend Mizel prefers fishing, skiing or other activities. And my friend Declan runs with the wolves or something like that (just joking Declan).
So let's jump right in and take a look at a few case studies:

Product Created: Gimme My Money Now Version 1.0
Time Spent on Product Creation: 6 Hours
Editing and Proofing of the Product: 3 Hours (or so...)
Writing, Proofing the Sales Letter: 90 Minutes
Finduing the Perfect Stock Photo: 60 Minutes
Designing The Ebook Cover: 15 Minutes
Creating Order Form & Associate Tracking: 10 Minutes
Getting Domain, Setting Up The Web Site: 2 Hours, 15 Min
Uploading the Product: 1 Hour
Setting Up Autoresponder: 15 Minutes

TOTAL TIME SPENT: 13 HOURS, 25 MINUTES

Sales during First Week of Launch: $6,984
Sales during First Month of Launch: $14,647
Total Sales UP To 2004: $148,022.00*

* Sales stats were only calculated to the year 2004.
Sales stats are showing the MINIMUM number of orders received at the lowest dollar amount per order.

INCOME DISCLAIMER: The results shown in my case studies are not typical. Your results will vary depending on your background, experience, knowledge, skill, ability, motivation and, quite frankly, just how bad you want it.

Product Created: Push Button Letters Software

Project Instructions: 3 Hours

Setting up testing area for new software: 30 minutes
Front End Interface Design: 4 days
Revisions, New Features, More Testing: 2 days
Setting Up the Order Form, Autoresponders: 2 hours
More revisions, testing, and features added: 3 days
Final testing of the new software: 4 hours
Design and Set Up Web Site: 2 days
Create & Test Order Form: 30 minutes
Write Follow Up Email Sequence: 45 minutes
Write & Format "Text Only" Email Broadcast: 45 min.
Create CD-ROM Interface: 25 minutes
Create Master CD-ROM for duplication: 45 minutes

TOTAL TIME SPENT: 11 days, 12 hours, 40 minutes

Sales During First Week of Launch: $11,050.00
Sales During First Month of Launch: $30,050.00

Sales of Version 2.0, No PayPal: $57,000.00

PayPal Sales, Version 2.0: $133,044.30

Total Sales To Date: $190,044.00

* Sales stats do not include any orders from PayPal, so only a fraction of the total sales are shown above, at the lowest dollar amount per order. Sales figures are only calculated to year 2006.

INCOME DISCLAIMER: The results shown in my case studies are not typical. Your results will vary depending on your background, experience, knowledge, skill, ability, motivation and, quite frankly, just how bad you want it.

Product Created: Push Button Format Software

Project Instructions: 30 Minutes
Hiring Freelance Programmer: 25 minutes
Creating the Bonuses: 4 hours, 15 minutes
Design and Set Up Web Site: 3 hours, 25 minutes
Write Sales Letter, Create Order Form: 3 hours
Write Follow Up Email Sequence: 60 minutes
Write & Format Email Broadcast: 30 minutes

TOTAL TIME SPENT: 12 hours, 50 minutes

Estimated Monthly Rebilled Income: $600 Per Month

If you take an average of 50% of the clients still on recurring billing, that's 1/2 of $590, or $295 a month, x 10 months = $2950.00 every month, which isn't bad for a product that took a programmer only minutes to make!

INCOME DISCLAIMER: The results shown in my case studies are not typical. Your results will vary depending on your background, experience, knowledge, skill, ability, motivation and, quite frankly, just how bad you want it.
Please Note: The results shown in my case studies are not typical. Your results will vary depending on your background, experience, knowledge, skill, ability, motivation and, quite frankly, just how bad you want it.
I have not had just 1 or 2 products that were winners. I've had hit after hit.
Kurt F.
Monument, CO

"I had a successful product BEFORE …but NOW it's like shooting fish in a barrel."

Marlon… remember the guy who was using your PRINCIPLES (at least some of them) over twenty years ago...

The Promo Dashboard helped me to create a profile of my existing customers and then find out where else they shop, network, and entertain themselves.

Not only am I reaching more (and therefore SELLING more)… I'm doing it at a lower cost...
"To any perspective, entrepreneurs out there, I want to tell you, Marlon knows direct response and marketing on the web inside out."

He can put you on the road to success, shorten your learning curve and he puts online profits easily within your grasp.

He just lays it all out for you step by step with clear, no fluff examples and instructions...

...so if you're even remotely serious about marketing online you owe it to yourself to listen to his advice, follow the step by step methods, use his tips, his tools and get on the road to success....

I'm confident you'll be as glad you did it as I am. Thanks again!

Kris Copeland
Miami, FL
Here's my invitation to you:
Join me at the Round Table.
I will lay out what I call "The Basic Formula."
It will blow you away. It will sweep the cobwebs off your eyes and you'll with clarity and color like you never have before.
Other coaching programs, membership sites and courses have FATAL FLAWS:
a. They aren't Evergreen

So you just piss your money down the drain because six months or a year down the road it was ALL wasted.

b. They aren't a Formula

They're like a bunch of stuff thrown on the wall at random each month to try to suck another month or two out of you as a subscriber. NONE of it fits together into any doable, coherent system.

c. They aren't scalable

There's no infrastructure that makes the system scalable.
I want to CHANGE all of that. I'm going to reveal my brand new "Basic Formula." You'll get a Formula that is Evergreen, Scalable, integrated, coherent and actually makes sense for a change.
I want to get your on my webinar and how you what I do and how I do it. I want to SHOW you NOT just how I personally use the Basic Formula but how my friends and people I know in all kinds of weird markets and industries use it to absolutely CRUSH IT.
But most importantly, you will leave with your own PERSONALIZED PLAN to put the Basic Formula into use and grow your income to $5000 a month -- and beyond. (Results are not typical, of course). All the normal disclaimers apply. I show you what to do and how to do it and remove the cobwebs from your eyes. But your results or lack thereof depend on the decisions you make.
Listen, the AVERAGE results most people get in Internet marketing are almost nothing. I've never done this class before but it's safe to say the average participant won't apply any (or very little) of what they learn and won't earn ANYTHING.
Yeah, it's sad but true. On the flip side, if you actually DO and implement what you learn, the world is your oyster. Most people don't do anything wrong. They don't do anything. And that's what's wrong. If you're not the average person, then you should feel really excited right now.
"Thanks for this weeks valuable information."

You seem to go to such great lengths to provide the excellent content that you do... and I appreciate it!

Chuck M.
Austin, Texas
If you'd prefer sitting on the sofa, eating bon bons and watching TV, you can still take my class but you won't earn any money unless and untill you implement and do what I teach, and even then your results aren't guaranteed. The only guarantee I can make is that you'll die someday.
Anyway, you'll have a track to run on. You'll know where you're going and how to get there. What's more, it'll be reinforced by seeing my own personal operation.
Imagine sitting around my virtual Round Table with other like minded people.
You will hear the hum of my marketing machine as we sell products night and day.
You will be privy to top secret information on how to take an Internet marketing business to the next level.
I'm going to open my systems on my computer and show you what I do and how I do it. It'll feel like you're in my office with me, looking right over my shoulder.
What would happen to your thinking, vision and money potential if you could have me personally show you all the behind-the-scenes action of my marketing "MAGIC"? And what if you could take what you learn from me and work magic in your OWN business?

Reason to attend #1: You will join me at my virtual Round Table webinars.
I NEED to SHOW you stuff.
So I'm doing this as webinars so you can see right on MY computer screen literally what I do and how I do it. That's why I'm doing it as webinars. How else can you SEE my computer screen live?
I'm gonna hold 6 sessions and lay out the "Basic Formula" in total clarity and power like you've never heard or seen it before.
You'll be able to experience the buzz and excitement as we get right down to business. When you see just how simple it can be to start or grow your online business with your own eyes how you build an online business, you'll get the understanding of what to do and how to do it and BELIEF that you can go out and do the same.
Hearing about someone who has done it is one thing. Seeing it with your own eyes at the virtual Round Table is quite another.
In days gone by, I remember only wishing I could be in the environment of those I respected and looked up to. Then, later, I had the opportunity to be a copywriter for one of the big names of the day. That gave me the confidence and belief that I could go to the next level.
Could this single event be the turning point in what you believe is possible?

Reason to attend #2: You will have me walk you step-by-step through how to unlock your "Basic Formula" that is the absolute key to your future.
The whole key to going to 50 G's and beyond is unlocking what I call "The Basic Formula." This is the whole entire secret to growing and scaling a business.
You can't scale up to 50 G's until you get your "Basic Formula" in place.
Once you unlock the Basic Formula, you grow by repeating it and expanding it. But you MUST unlock the Basic Formula to start with.
At the Round Table, via 6 webinars, you're going to meet with me and other like-minded entrepreneurs and together we're going to unlock YOUR Basic Formula.
Nothing is more thrilling and exciting than this. It's the entire foundation of your whole business.

Reason to attend #3: You'll meet my team of, PLUS see how I communicate to my virtual assistant in the Philippines.
I'm gonna bring my team on a conference call and you'll get to hear how we got started working together. It'll be like you're a fly on the wall getting to listen in on what we do and how you do it.
See, AFTER you get your BASIC FORMULA in place and 2-4 products launched, you're going to need a webmaster to help with pages, web design and customer support. But don't worry, after you have unlocked your "Basic Formula" and have money rolling in, you'll be able to afford to pay a part time and later one full-time person, then two or three.

Reason to attend #4: You'll discover how to bring a source eyeballs to your offers. This is an absolutely essential piece of your "Basic Formula."
You're not going anywhere until you have a steady, consistent source of eyeballs to your pitch (or marketing message).
Part of the Basic Formula is discovering where your eyeballs are going to come from.
I'm going to walk step-by-step through the most successful method I've used to get eyeballs to my offers. And then, since you aren't me, I'm going to go through the most successful and savvy methods my friends and people I know in the business and using right now, today, this very minute to get buyers to their offers.
You MUST get this piece in place. Your entire business depends on having a source of eyeballs, that is, people who are buyers and see or hear your pitch.

Reason to attend #5: You'll find out how to create a pitch that gets people to respond or buy once you get your message in front of their eyeballs.
It's not enough to find potential buyers or get them on your email list. You MUST be able to get them to respond and buy and you do that via the ART of pitching.
I don't care if you think you can't pitch, if you've never done it before or you've always failed at it, I'm going to reveal the BIG SECRET virtually no one understands and this is going to be a massive WOW moment for you when you all of a sudden perhaps for the first time in your life realize YOU can actually pitch successfully in audio, video, or sales letters, emails and blog posts.
Being able to pitch is part of the Basic Formula and I'm gonna blow the lid on this and show you NOT just how I do it but how others take this secret formula that hardly anyone teaches and use it to knock massive home runs as well as singles and doubles.
I'll top it off by talking about Grand Slam pitches and how they're assembled. This is advanced pitching that takes things to the 50 G level and beyond.
Reason to attend #6: All about products, where you get them, how you get them, creating your own, when to use PLR, what about being an affiliate?
You will discover the single most important secret of selecting product after product that turns a profit. And you'll learn why people dry up and blow away in this business and how to keep yourself from being the next hit wonder turned invisible man or woman.
As sickening as it is, the man who gave me a big chance in this business found his own business shredded to bits by a crucial mistake that is easy to make. Not only that, but how often have you seen a Johnny or Suzy Flash burst onto the scene then disappear a year or two later. I'll show you how to be around and prospering 5 or 10 years from now.
You Will End Up With Your Own
Personalized "Basic Formula" Plan To
Go From Scratch To "Something" And
The Turn Something Into A Lot Of Somethings!
How often have you attended seminars or bought products and never had action materialize as a result? Why? Because you get what you PLAN for. Not what you learn.
Learning often doesn't translate into DOING.
The big difference for my Round Table Members is you'll leave with your own PERSONALIZED PLAN for putting the Basic Formula into effect and then REPEATING it over and over up to 50 G's -- and beyond if you're a real go-getter.
Each week you'll have ample time to take the Digital Planner I give you and personalize your plan, timeline, action steps, staff, products and promotion.
This will be the TRACK you run on and follow until you hit your goal.
Tammy Landau
Chandler, AZ

"...those of you who have not bought from Marlon - you're missing out!"

Marlon I love you!

I just unsubscribed from 90 ezines and newsletters (yes 90!) to become more efficient with my time. Yours was not one of them. In fact I have a file dedicated just for your stuff (a printed file) - it's that good!

As a Product Creation Coach who teaches coaches and consultants to create their products I love when you say "Nothing happens until someone sells something".

Implementation is so important and I see a consistent message from you regarding this very subject all the time.

Just a quick thank you for always having consistent messages and for creating fantastic products...

Here's a Layout Of All 6-Weeks
And How I'm Gonna Impart
"The Basic Formula" To You --
So You Can't Possibly NOT Get It!
I'm doing 6 webinars and laying out the whole freaking "Basic Formula' on a silver platter and giving you the steps you need to then go out and via experimentation assemble your OWN highly successful Basic Formula.
Please Note: The webinars were already held and are now RECORDED. You will get access to all the recordings.
I plan on tweaking the following weeks and content based on feedback of my Round Table members. But here is the initial "working" agenda.
WEEK #1: What the Basic Formula is, how it works, why it works, why it's the foundation of absolutely everything you do, and what you MUST know about it right now to get an immediate breakthrough.
The Basic Formula is absolutely the key to everything. Once you get it, you expand and grow by repeating it over and over.
Here's what I'll reveal in week one:
* What the Basic Formula is and WHY it's the key to everything
* The key elements of the Basic Formula, blown up, explained and illustrated NOT just with my business but with examples from other large and small businesses of different types in different industries, proving it works for ALL businesses and products, including the one YOU have and want to sell or promote.

* The biggest mistakes people make when trying to find the Basic Formula for their business.
* The song of the sirens and what will absolutely put you an extremely costly detour from finding, discovering and using your own Basic Formula bigtime.
* How to get started IMMEDIATELY running "fractionated factorials" to isolate your own Basic Formula. This ain't Taguchi. No one understands this stuff. It took me HOURS to figure out how you can make a year of progress in days or a month. This is the ultimate SHORTCUT and I'm the only person I know in this industry who has figured this out and I've never taught it anywhere. You'll be the first.
* By the end of this webinar, you'll see this business like you've never seen it before and for the first time you'll SEE the clear path to 50 G's and even 500 G's -- all based on discovering, assembling and using your own Basic Formula
WEEK #2: The Absolute Greatest Secret To Pitching That Can Take Even You And Allow You To Pitch And Sell -- Even If You Don't Think You Can, Never Have, And Never Dreamed You'd Be Able To!
Here's what I'll reveal in week two:
* The REAL secret behind Amazing Formula no one gets nor understands.
* Exactly, precisely how Ben Feldman sold more insurance than anyone in the world year after year -- why he did it, how he did it, and why this applies 100% to you and contains the greatest secret of pitching any product or service that almost no one knows, understands nor teaches.
* How to take YOUR idea, your product or your service and map out a positive pitch plan than absolutely, positively WILL get responded to.
* Step-By-Step Formula to assemble your pitch down to the point of being as close to a no-brainer as it's possible to get to.
* Why you can write with horrible grammar or talk in barely understandable accent and STILL get people to respond. I'll reveal real life stories from my own experience that prove this without a shadow of a doubt.
* Why the pitch is an asolutely essential block in your Basic Formula foundation and why almost no one understands the one simple method that almost guarantees your pitch will fly. And if it doesn't, you just come back to this one simple formula.
* Explanation of the probability x salience formula.
* Advanced pitch formulas never revealed in print by anyone. I invented the 12-step formula virtually everyone teaches. They imitate but don't create. I've created new turbocharged formulas no one else knows and I'm revealing them to you for the very first time.
WEEK #3: How To Get Eyeballs To Your Pitch -- Even If You're Just Getting Started, With or Without A Budget
Here's what I'll reveal in week three:
* Your Basic Formula will NOT work without a steady, consistent source of eyeballs. Here I reveal where and how I get my eyeballs to my pitches.
* Where and how my friends who crush it get eyeballs to their offers.
* Where and how absolute newbies can get enough eyeballs to sell their first $1,000.
* How to scale up your "eyeballs" plan once you've unlocked the Basic Formula combination.
* Why eyeballs are the key to scaling up.
* How to avoid the biggest mistakes and traps with getting eyeballs than can cost you a fortune in wasted time, software, money, learning curves, frustration and hair pulled out.
* My quickstart eyeballs plan.
WEEK #4: All about products. Where you get 'em. How you find 'em. How you create 'em. How you know good ones from stinkers.
Here's what I'll reveal in week four:
* Why I'm an advocate of creating your OWN products.
* How to create products at super fast speeds, including examples of how others in NON Internet marketing industries do it, with actual url's you can go to and see with your own eyes that this is doable outside the incestous Internet marketing realm.
* The role of PLR and how to use it wisely.
* How to minimize flops, and even prevent them, and how to put the odds of success in your favor.
* How I get a check for $5,000 each month as an affiliate. How I built the income stream.
* Where to get awesome ideas.
* The single greatest product creation formula I know.
* Secrets of prolific product creation
WEEK #5: How To Expand By Taking Your Basic Formula and Repeating It Over and Over. This is how you grow to 50 G's and up to 500 G's.
Here's what I'll reveal in week five:
* The Formula for EXPANDING and GROWING a business. I've NEVER given this formula out or revealed it. And I've never seen any "guru" teach it. I spent a whole year studying the topic, and bought every book on Amazon about growing and expanding a business. I'll tell you what I discovered that is TRULY eye opening.
* Examples from all kinds of NON Internet marketing industries of how people apply and use this formula.
* How to blast your way on up to 50 G's.
* Lessons I learned going from scratch to 50 g's and how to avoid my mistakes.
WEEK #6: How to find, hire, train and manage virtual assistants, team members or employees with the least possible headaches, the maximum results and return on investment that puts a giant smile on your face.

A number of years ago, I created a product that sells for $2500 called The Digital Product Creation System. It contained the systems I developed in order to outsource key parts of my business and product creation.

You see, I was DOING outsourcing before outsourcing was cool. I was doing Elance before anyone talked about it in Internet marketing circles. Not just that, I've continued to use virtual assistants to this very day.

Knowing how to find, hire, train and manage virtual assistants is absolutely essential in your growth. I've had great success with assistants and also had a few serious bumps in the road. You'll benefit from my experience and shortcut your learning curve!

Here's what I'll reveal in week six:
* What to do if your assistants drop the ball or are late.

* The online system we use to manage communications among team members to prevent "he said/she said."

* How to avoid the top 10 mistakes I've made with assistants over the years.

* A covert way to catch employees or assistants who are stealing from you. It's legal and NOT what you think. If you don't do this, you'll never feel comfortable trusting your assistants.

* What a super admin is and how I use it.

* What if you suck at managing?

* Should you hire an employee or use virtual assistants?
Here Are Your 3 Big Reasons
For Attending the Round Table
Reason #1. You'll get the complete Basic Formula revelation that will change forever the way you think about starting, growing, building and expanding your business.
Reason #2. You'll discover exactly how you go from scratch to something and then go from something all the way up to 50 G's and even beyond that via repetition of the Basic Formula.
Reason #3. You'll get your personalized "Basic Formula" plan for potentially going from scratch to $50,000
My Personal "No If's, No Ands, No Buts, And No Outs Full 100% Money Back Guarantee!" Means You Can Sit at The Round Table Completely Risk Free!

I'll Even Pay You $100 JUST To Check It Out!

Go Through The Round Table at No Risk! If You Change Your Mind And Decide You Don't Want to Learn How to Grow Your Business and Go From Scratch To A Lot More— I'll Give You Every Penny Back!

If for any reason, , you honestly feel I did not deliver the information promised, just let me know and we'll process your refund for you, returning 100% of your money back.

You can't lose.

At worst, you learn a boatload and get new ideas for getting from where you are to where you want to go.

At best, it's even better than that.

Obviously I'm THAT confident that no other offer out there comes CLOSE to providing the amazing, step-by-step information you're going to learn during the Round Table sessions.

This 'No If's. No Ands. No Buts. No Outs! -- PLUS $100 Just For Checking It Out"' guarantee is my way of taking ANY worry off your shoulders.

That's My Own Personal Guarantee!


Marlon Sanders
"The King of Step-by-Step Marketing"
Respond Before Midnight Tonight
And You Will ALSO Receive
4 Valuable Early Response Bonuses
Bonus #1: A swipe file of all emails I sent out during the first year I grossed $500,000.
You'll get every single email which you can print out and put into a 3-ring binder. This lets you SEE and FEEL exactly what it takes to do $500,000.
Bonus #2: A Deluxe Digital Planner where you'll create your own personalized plan.
Bonus #3: Complete "swipe file" of all emails I sent to affiliates the first year I hit $500,000.
Bonus #4: A digital image of my MASTER CONTROLLER SYSTEM -- never before revealed to any group.
This is the "magic sauce" that runs and operates my business. No one else teaches this or probably even knows it in this industry.
This is how I operate the business "hands free". You only get my secret sauce, master controller system AT MY ROUND TABLE.
NO-RISK, PRIORITY RESERVATION FORM
Yes Marlon, I'm ready to TAKE ACTION and join the Round Table so I can build my OWN ONLINE MONEY MACHINE and go from scratch to $50,000.

I understand by joining the Round Table, I'll...
Receive the complete Email Swipe File so I can see for myself exactly what type of promotions it takes to make $500,000!
Get the complete Basic Formula that will change forever the way I think about starting, growing, building and expanding my business.
Discover how to take my idea, product or service and map out a positive pitch plan that absolutely, positively will get responded to!
Will get recordings of theLIVE Interactive Sessions at NO RISK whatsoever, because the Round Table is backed by a "No If's, And's or But's -Money-Back Guarantee".
To Join My Round Table
Just Click The Button Below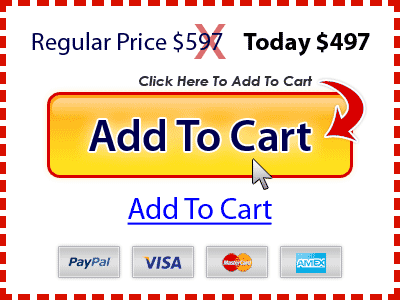 Click Here To Secure Your Seat
at Marlon Sanders' Round Table
If you need assistance to place your order, or need customer support just
go to http://www.getyoursupport.com.
Best Wishes,
Marlon Sanders

The King of Step-By-Step Internet Marketing
© 2018 by Higher Response Marketing, Inc. All Rights Reserved.